Unlock potential
with
intelligent design.
We are a full-stack design and development team with a knack for building better brands and digital applications.
Top
talent

for every project
Get access to an elite team dedicated to bringing your vision to life.
Your Brand is Everything.
Let us help create and communicate a cohesive brand strategy that can be applied to all forms of media.
Your website connects your customer to you, your products and services. Put your best foot forward with your online presence.
Let our development team create something new, or enhance old applications completely unique to you and your business.
Let our development team create something new, or enhance old applications completely unique to you and your business.
Delivered faster and better
Grow your brand strategy with quality creative and projects.
Streamline your business with an all-in one intuitive workspace.
Streamline and discover ideas that work for your business.
Discover our pricing and view our progress in real-time with our dashboard.
Finish your projects in a matter of days, not weeks.
Partner with a team of experts to streamline your project.
Companies We've Helped Build
I have worked with a ton of businesses and their team is spot on with Super-Natural Eats. They represent us better than anyone else!
See why customers

love

By Dakotah
We take pride in being a northern Colorado service provider and work hard to build relationships with each of our customers.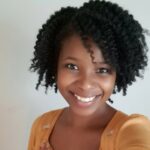 Each team member I worked with was very kind and responsive! My website project, FAR exceeded my expectations. I will definitely be working with them in the future for other projects and business strategies.

I love working with ESTUS. The designer I worked with was Matthew and he helped me realize the full potential of my website and business strategy. I was able to work alongside other members of their team as well and each went above and beyond my expecations.

I've interacted with ESTUS both as a subcontractor and contracted out work for my own business. I know I can always find someone at ESTUS to help me with projects for my own clients that are outside the scope of what I do. I'm so thankful for this crew!

We contracted ESTUS to help us with a website project that we were working on. The communication has been amazing, the project was done on time and better than anticipated and the support during launch was nothing short of phenomenal.

With ESTUS you can literally save hours growing your business. Use their resource network as a base, and efficiently scale your company's programs.

Between our website, business cards, and social media campaigns, ESTUS Digital has delivered nothing short of a stellar performance.
Frequently Asked Questions
We're ready to discuss your next project and develop your business strategy. Chat with us online or by email at [email protected]
We offer project-based pricing and monthly subscription plans to produce creative deliverables at scale on behalf of your organization. We use an online, easy-to-use ESTUS Workspace™ that provides you transparency and convenience in accessing all your account info and project deliverables.
By Dakotah specializes in projects ranging from branding, graphic design, website design and development, and custom application development.
If you are unsure what to select in order to meet your business development goals, please book a call with us and we'll help discover (free of charge) our team's capabilities and best recommendations.
Setting up an ESTUS Workspace™ is provided at no additional cost. You only pay for the projects and/or subscription plans when you decide to order via the online platform. There is no monthly minimums or contracts needed to maintain access to your account.
We offer a range of products and services. Our pricing may be calculated per project (project-based pricing), hourly, or with a flat-rate depending on the project type and your goals. We also take into consideration your budgetary needs to ensure your business receives deliverables that work in the context of your business strategy.
As with all relationships built for success, we want to ensure that we are the perfect fit for you and your company. Please book a call with us or complete our hassle-free setup process. We can begin by getting to know your company and start with a couple smaller projects to ensure we are the right fit for you.
We accept ACH bank transfers and all major credit cards via Quickbooks® by Intuit. We also offer flexible monthly payment plans on limited long-term projects and recurring services.
Yes. We offer the ability to mix and match our services available within our service catalog or customize a tailored Enterprise Plan to meet your business development goals.
Enterprise plans are available for companies with a moderate to substantial amount of recurring, monthly projects. Enterprise partners are granted a reserved slot in our production schedule which allows for quicker and better response time. Enterprise partners also earn cash-back on each monthly invoice paid.